Featured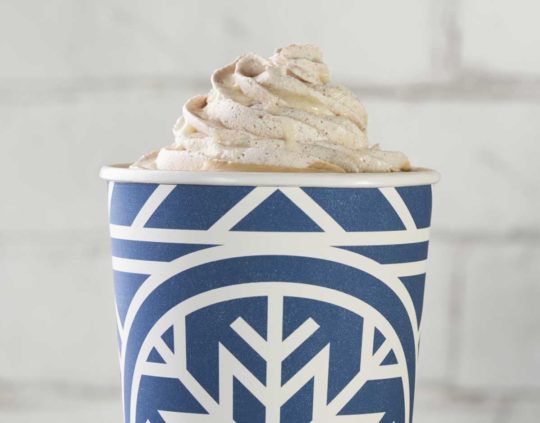 CINNAMON ROLL NIRVANA
We've rolled two morning favorites into one, a delicious cinnamon roll and your favorite Nirvana. We top it off with fresh cinnamon whip cream and a white chocolate sauce drizzle.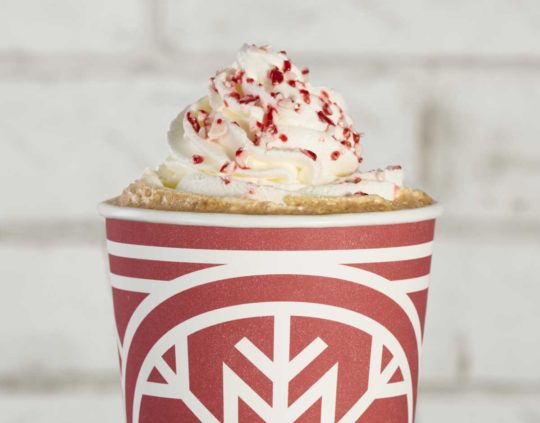 CANDY CANE MOCHA
Our classic holiday drink returns with rich white chocolate and smooth peppermint.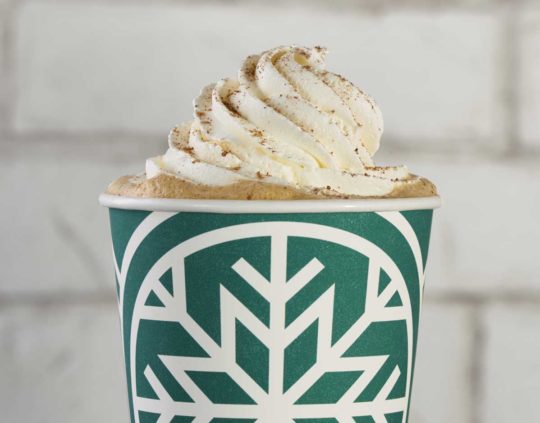 SPICED EGGNOG NIRVANA
We've spiced up our fan favorite steamed Nirvana with the comforting flavors of real eggnog with ground nutmeg and vanilla.
COFFEE & SPECIALTY DRINKS
Our specialty coffees, teas, and blended beverages are hot and comforting, or cool and refreshing, whichever you're in the mood for. Check out our seasonal specials and time-tested classics.
BREAKFAST & LUNCH
If it's good food you need, it's good food we've got. Our all-day breakfast menu has you covered with a build-your-own sandwich and hearty oatmeal. Delicious sandwiches, salads, and soups await you for lunch, and our fresh-baked pastries are a treat any time of day. (Available at select locations.)