WHAT YOU NEED TO KNOW TO OPEN A COFFEE SHOP
Owning a coffee shop is about more than creating a comfortable space for people to meet and relax. Here are the ins and outs of owning a Dunn Brothers Coffee shop.
Why Dunn Brothers Coffee is Different
In-store coffee roasting & community focus
Our coffee is roasted fresh in-store daily. We do this in front of customers so they can see how their perfect cups of coffee come to be. Our coffee beans are single-origin, meaning they come from a single place. When you buy a Dunn Brothers Coffee shop, you'll not only learn how to roast coffee, you'll also have an opportunity to visit and meet with the farmers in the countries from which we buy our beans.
Each coffee shop is intended to be reflective of the community in which it's located. That means local artwork on the walls, hosting community events, or partnering with local businesses. It can be what you make it, but supporting your community is a primary focus of the brand.
Our pastries are baked in-store, not delivered pre-made. We also offer a mix of made-to-order signature sandwiches and freshly-made salads.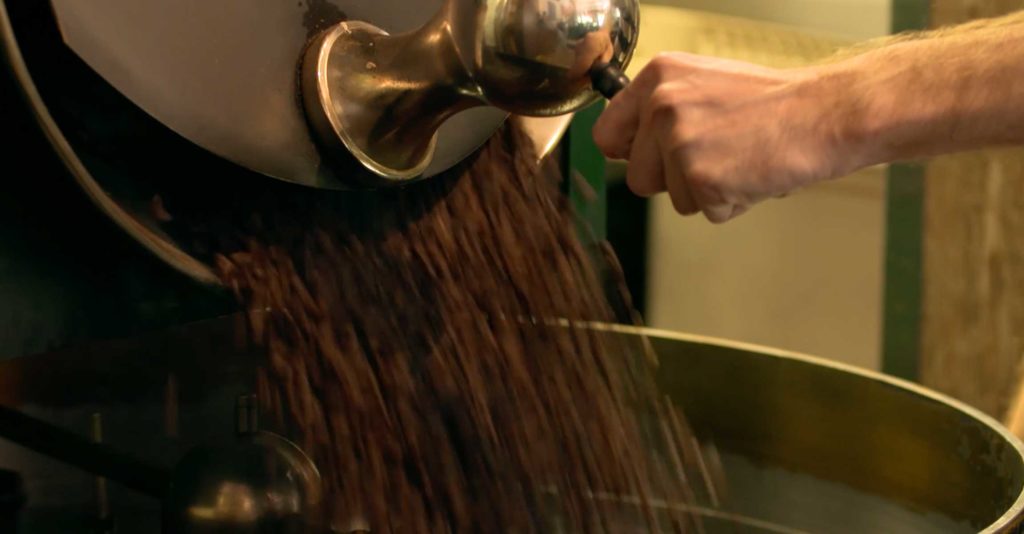 Store Considerations
The size of your store
Great coffee shop real estate varies, but many of our stores are located in traditional endcap locations that range in size from 1,600 to 1,900 square feet.
Having a drive-thru is a necessity for most locations unless your store is in an urban setting, skyway, or captive destination location.
The Location of Your Store
When we consider locations for your store, here's what we focus on:
Urban or suburban locations
1,600–1,900 square-feet spaces
On the morning-drive side of the street
Strong visibility
Ample parking with easy accessibility
Minimum 20-foot storefront
Mix of regional and national retail tenants (food and non-food)
Average household income of $60,000+ in the area
High day-time density and pedestrian traffic (15,000 cars a day minimum)
Outdoor seating area is a plus
Other unique trade area or site features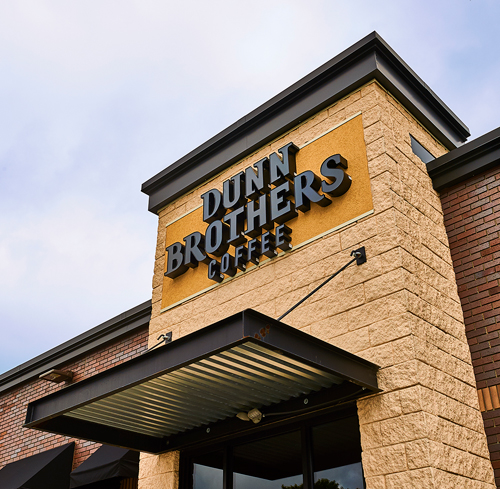 If you have or know of a property that you think would be great for a Dunn Brothers Coffee shop, let us know at [email protected]. We're always on the lookout for great location space!
The Competition
In addition to Starbucks®, we compete against other regional and independent specialty coffee retailers. To a lesser extent, we compete with donut and bakery chains like Dunkin' Donuts® and Panera®. We also sell coffee beverages and coffee beans by the pound, and an assortment of frozen beverages, baked goods, soups and sandwiches. We are often located in the same shopping areas as our competition.
Still Interested?
Great! Here's what happens next:
Fill out the Request for Information form here.
We'll call you to learn more about your desire to own a coffee shop and establish that we're a good fit for each other.
Fill out the franchise application.
Review the Franchise Disclosure Document and meet with existing franchise owners.
Sign a franchise agreement.
Begin training and site selection.
Ready for your next big step? Click below and let's get started.